The Possibility of Evil by Shirley Jackson is a short story that explores the contrast between who we are on the inside, what we tell ourselves, and what we portray to the world — and the impact this disparity often has on others. It's a perfect lead-in for a conversation on Instagram perfection and cyberbullying.
Download a copy of the story from the column on the right.
Play the audio while students follow along to help them comprehend the text.
You can access the video directly on YouTube here: https://youtu.be/LiXL67Uzy7E
The texts below can be used to help students gain background information on the short story and to help them connect the story to their own interests and the world around them.
Show students this video prompt prior to reading and ask them what it means when someone is two-faced.
Note: I recommend admonishing students to not call out anyone that is known in real life.
The Landlady Close Reading Assessment and Writing Project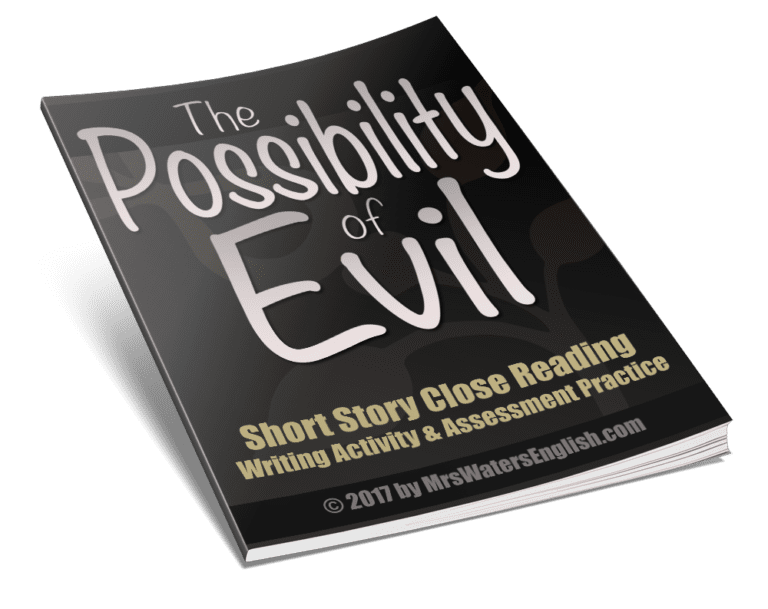 Your students will love reading The Possibility of Evil and it's very relevant in this age of Instagram perfection and cyberbullying. It's perfect for Halloween! Download now for only $7