The Lottery by Shirley Jackson is a short story that calls into question the traditions of a small town. Students will love the ending!
Show the video before reading the story to help students comprehend the text or after reading to discuss how they envisioned the story versus the decisions made by the director and actors.
You can access the video directly on YouTube here: https://youtu.be/s1TV1R1kK9A
The following questions can be used as quickwrites (Click here for more information on using quickwrites in the classroom.) prior to reading, as exit slip questions for after reading, or to promote class discussion during reading.
What warning does the author give about the danger of traditions?
What symbolism does Jackson use to convey her theme that tradition can be dangerous?
At the end, Tessie questions the fairness of the drawing. What should she be questioning instead?
What traditions do you, your family, or your community adhere to without questioning?
What is the setting of "The Lottery?" What mood do these details establish, and what does this lead you to
think about the lottery that's about to occur? Use evidence from the text to support your answer.
How does Jackson construct the plot to foreshadow the ending?
Listen to a video recording of Elie Wiesel's "The Perils of Indifference" speech. 
Essential Question:
How does the indifference of the bystander's during the Holocaust compare to the indifference of the townspeople in Jackson's story? What about the impact of their lack of action?
Access a printed copy of the speech here: "The Perils of Indifference" by Elie Wiesel.
The Hunger Games
Compare "The Lottery" to the opening scene of "The Hunger Games." If you have the full movie, watch the first 18 minutes. If not, then use the following clips. Then ask your students how the Hunger Games in the movie compare to the Lottery in the short story.
This video clip features leaders from the Capitol explaining the history of the Hunger Games. It also shows Prim's nightmare foreshadowing her fate.
You can access the video directly on YouTube: https://youtu.be/v_weY7t6kq0
This video clip features the scene where Katniss volunteers to take her sister's place in the Reaping.
You can access the video directly on YouTube: https://youtu.be/v98Rh9qzmPs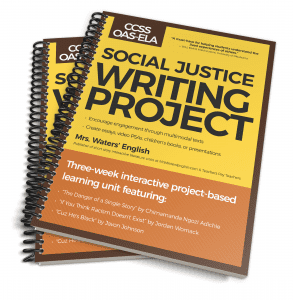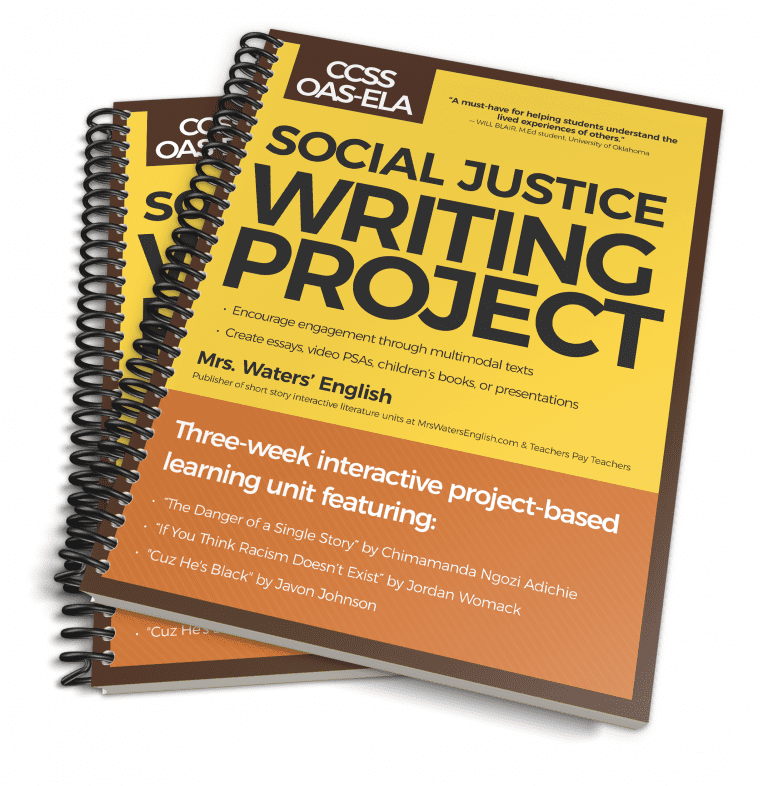 Amplify Student Voices Through Narrative and Argumentative Writing Projects
Looking for an interactive project that will foster student empathy, encourage activism, and build group collaboration skills as part of a writing project? Delve into highly-engaging spoken-word poetry, music videos, TED Talks, and an essay written by 17-year-old author Jordan Womack. This unit contains everything you need to guide students through reading and viewing modern literature covering social justice topics, responding to daily essential questions, planning and writing a culminating essay, video, presentation, or children's book that encourages students to tell their stories and take a stand for others.