Rules of the Game by Amy Tan is a short story about a young Chinese-American girl and her journey both to find her place in American society, but also her struggle to relate to her overprotective mother as she learns how to become a chess master.
Download a copy of the story from the column on the right.
This interview with Amy Tan about her novel, The Joy Luck Club, of which Rules of the Game is a chapter, can help students understand the background of Chinese American culture and the importance of telling one's story and of reading others' stories. 
You can access the video directly on YouTube here: https://www.youtube.com/watch?v=KUMaOIE6C3g
This video adaptation of the sugar plum scene can serve as a mentor text for students who wish to record or act out their own scenes.
You can access the video directly on YouTube here: https://www.youtube.com/watch?v=NC22sa-89gs
"Mine Eyes are Lean" by Ins Choi is a slam poem that describes Choi's experiences as a Korean Canadian man embarking on his journey to become an playwright and actor. Choi is the author and star of the Canadian TV Series "Kim's Convenience."
WARNING: Racial slur at 0:31.
"Shrinking Women" by Lily Myers is a slam poem that illustrates the poets relationship with her mother and their relationship with food, the rest of the family, and the world.
These questions can be presented at the beginning of the unit or in quickwrites at the beginning of each class period.
What does it mean to be American?
How do we navigate the clash between the cultures and identities of our families, and the new ones we want to be a part of?
What is to be done when family expectations and values for us differ from what we want for ourselves?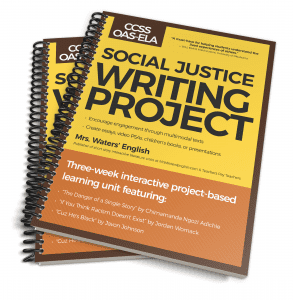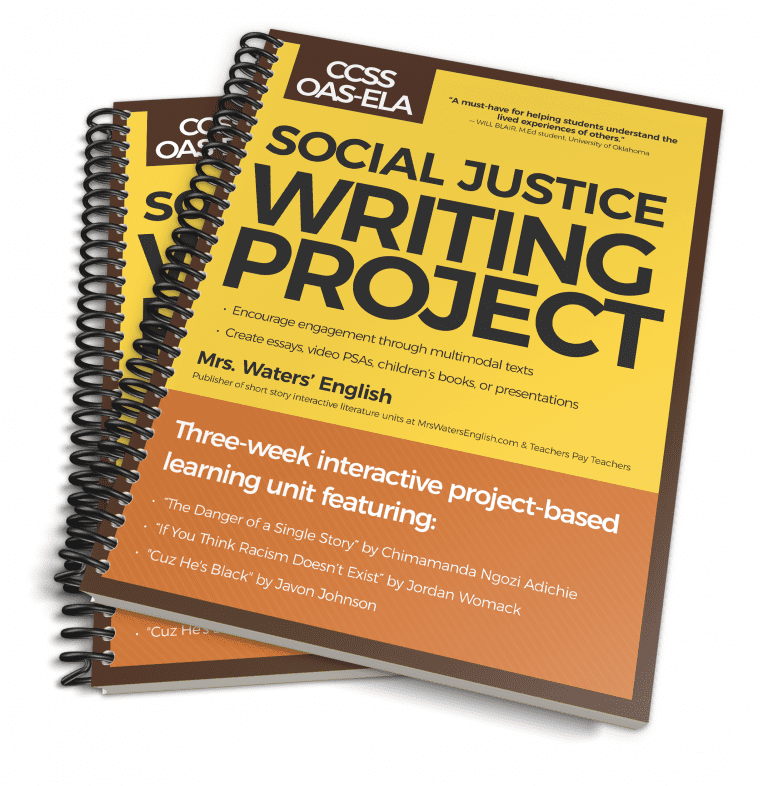 Amplify Student Voices Through Narrative and Argumentative Writing Projects
Looking for an interactive project that will foster student empathy, encourage activism, and build group collaboration skills as part of a writing project? Delve into highly-engaging spoken-word poetry, music videos, TED Talks, and an essay written by 17-year-old author Jordan Womack. This unit contains everything you need to guide students through reading and viewing modern literature covering social justice topics, responding to daily essential questions, planning and writing a culminating essay, video, presentation, or children's book that encourages students to tell their stories and take a stand for others.