Flowers for Algernon by Daniel Keyes is a science fiction short story written in diary form by a mentally handicapped man who gains intelligence through an experimental surgery. He shares these experiences with a mouse named Algernon. What happens when both gain intelligence?
Download a copy of the story from the column on the right.
Show the video adaptation before reading the story to help students comprehend the text or after reading to discuss how they envisioned the story versus the decisions made by the director and actors.
You can access the video directly on YouTube here: https://youtu.be/Cqx0i84HhpI
Play the audio while students follow along to help them comprehend the text.
You can access the video directly on YouTube here: https://youtu.be/yc0u17KPnk0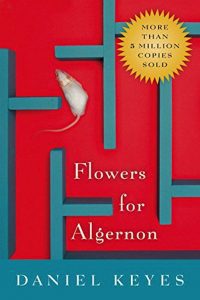 With more than five million copies sold, Flowers for Algernon is the beloved, classic story of a mentally disabled man whose experimental quest for intelligence mirrors that of Algernon, an extraordinary lab mouse. In poignant diary entries, Charlie tells how a brain operation increases his IQ and changes his life. As the experimental procedure takes effect, Charlie's intelligence expands until it surpasses that of the doctors who engineered his metamorphosis. The experiment seems to be a scientific breakthrough of paramount importance–until Algernon begins his sudden, unexpected deterioration. Will the same happen to Charlie?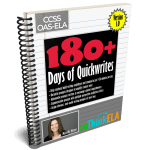 Build Student Writing Confidence & Stamina All Year Long!
Not only will you have the first five to 20 minutes of class taken care of, you can also extend each mode of writing into a longer text by guiding students through the writing process. Students will build writing stamina and confidence throughout the year.