The All Access pass for the curated resources allows you to access our curated short story resources without having to enter your email address for each one.
There are not TWO ways to access the short story resources.
1. View the short story resource pages from the original blog post.
The first way is through the original blog post where you found us. In order to see all the links to the resource pages, you need to make sure you're logged into your customer area: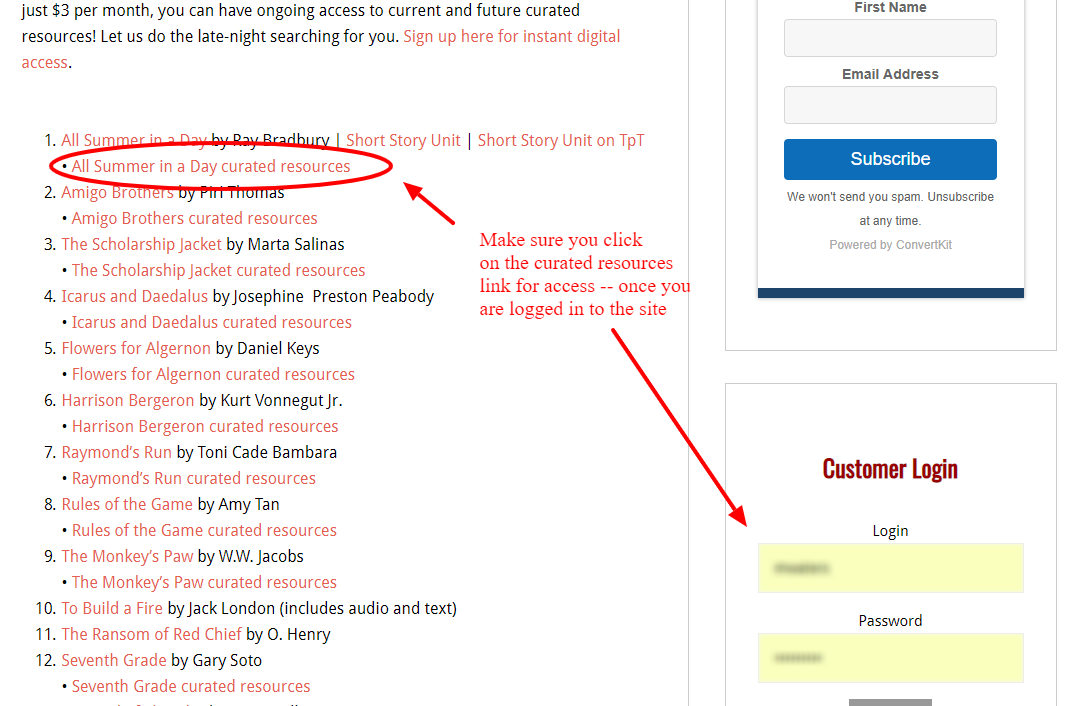 2. View all the short stories resources through our downloads page.
I have created a downloads page for All Access members to make accessing your resources easier and less confusing. You can view a screenshot of that page here:
You will need to be logged into your RTE account and have a current subscription to the All Access Curated Resources membership in order to view this downloads page.