While reThink ELA strives to provide you with content and products to help you better teach your students, we understand that sometimes your teaching circumstances change and you no longer need what we are providing. For that reason, we're including instructions below on how to unsubscribe from our push notifications, which are the small windows that pop up on your computer a couple of times per week with a link to a lesson plan we think your students will love or content that we believe will help you grow as a teacher.
First, one reThink ELA subscriber expressed confusion about how she started receiving the notifications. She started receiving them because at some point in time she clicked the allow button that popup up on my website and asked her if she wanted to subscribe to notifications. It looks something like this: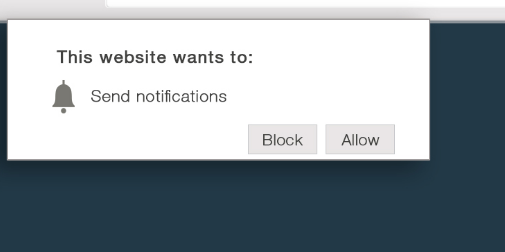 How to unsubscribe
To unsubscribe using the Chrome browser, just right click on the notification and choose to the option to disable it.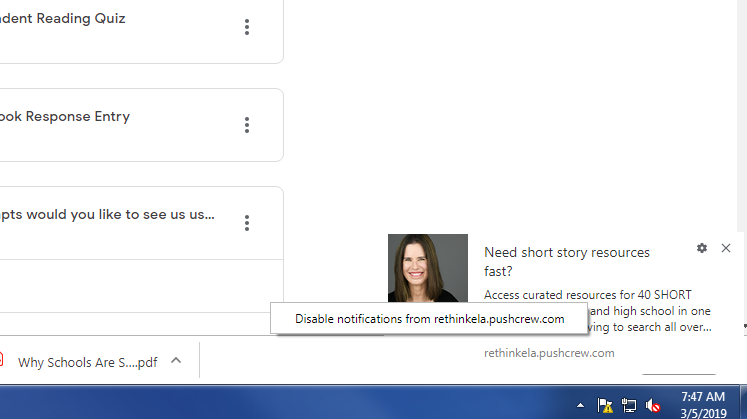 If that doesn't work, or you're using a different browser, follow these instructions to unsubscribe.