All Summer in a Day by Ray Bradbury is a short story that would make a wonderful introduction to a science fiction genre unit. Set in Venus where it rains all the time and the sun only shines for one day every seven years, the story features a group of children who are too young to see the sun — except for one girl who has recently arrived from Earth. She shares her love of the sun through metaphor and poetry, and Bradbury explores what happens when a group of children, left to their own devices, grapple with jealousy.
Download a copy of the story from the column on the right.
Share this video adaptation to help students gain a better understanding of the movie. Can be shown to students before tackling the text to help them envision what will happen in the story, or shown after the text as a lead-in to a discussion analyzing what students imagined as they read and the choices the director made.
You can access the video directly on YouTube here: https://www.youtube.com/watch?v=iz05RhA9Cyw
Edward French reads aloud Bradbury's short story. Great for the whole class to listen to as they follow along or for individual students who struggle staying focused on a text.
You can access the video directly on YouTube here: https://youtu.be/A5SP0Q-Ca7o
All Summer In A Day Vocabulary In Context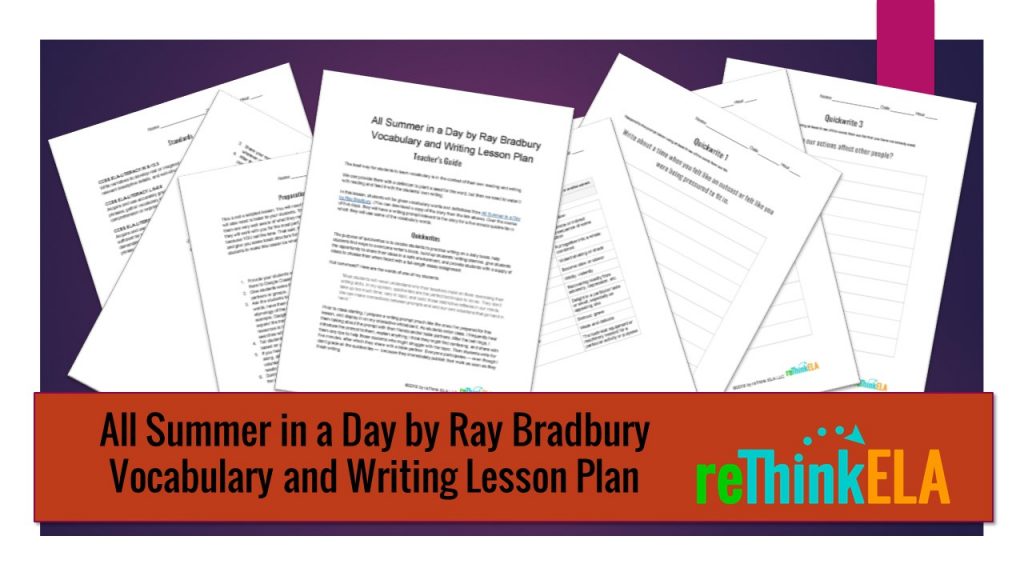 Help your students increase their vocabularies — and improve their reading comprehension — with our All Summer in a Day Vocabulary in Context Lesson Plan. Download this plan now!